Up to 2 Weeks Free Storage
when you book your removal with us
Limited availability
Call 0800 689 0412
now to book.
Up to 4 Weeks Half Price Storage
for personal & commercial customers
Limited availability
Call 0800 689 0412
now to book.
Special
Offer
£160 for 2 hours – Ideal for Small Moves
Limited availability
Call 0800 689 0412
now for a quote.
Storage you can trust
Storage units, self-storage or storage rooms however you like to describe it we can help. Our storage facility is located in Dronfield within easy reach of Sheffield and Chesterfield. We pride ourselves on delivering exceptional customers service and security.
So, whether you are a personal or commercial customer looking for a flexible, affordable storage solution get in touch.
Excellent Security
The security of our storage warehouse and our customers' possessions are our upmost priority.
New Customers
New customers can get up to two weeks FREE storage. Offers is available to personal and commercial storage customers.
Storage
We offer convenient, flexible and affordable warehouse crated storage solutions, you can pop in as often as you like during our opening hours.
Business & Commercial Storage
Whether you need to store stock, documents, furniture or equipment we have the solution. We can also arrange collection and delivery.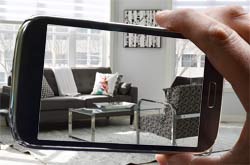 Would you like a free no obligation removal quote?
Arrange a home visit or a video survey quote at a time that's convenient for you.
When you are planning your move we know that the cost of house removals and/or storage is an important factor. Whether you are ready to move or just simply shopping around, get in touch and our friendly team will be happy to arrange a quotation or answer any questions. We will arrange a no-obligation survey, one of surveyors will arrange to visit at a time that's convenient to you or we can arrange a video survey at a time convenient to you. During the survey we will explain the processes and discuss any aspect of your move that you are unsure about. They will then provide you with a quotation, which is offered at a highly compeititve price. To arrange your free home removals survey please call or complete the enquiry form.
PROFESSIONAL HOUSE REMOVALS IN DRONFIELD, CHESTERFIELD, SHEFFIELD & MANSFIELD
O'Connor & Co Removals & Storage are a family run company that provide house removals, commercial & office removals & secure storage solutions for customers across the UK
In the Heart of the Midlands and at the heart of your move. Our family-run company is passionate about providing a high-quality service to help you with the next step of life's journey when moving home. From your first home, to a growing family home, or that relaxing retirement home by the seaside, our professional removals and storage service has covered it all. It is our mission to help you every step of the way.
Our multi-award-winning service is backed by literally thousands of families moving home. Renown for exceeding expectations, our friendly elite teams' service has been quoted "the best in business", "your family really does take care of ours" and "makes moving truly a stress-free enjoyable service".
Our business is built on quality, helping families and making a difference. With honest advice, free guides, professional removal packages, aftercare and a quality unique service delivered by sincerely empathetic and caring teams, we are trusted for generations to come.
Whether you are moving locally, nationally or internationally our team can help, based in Dronfield within easy reach of Chesterfield and Sheffield we are ideally placed to help customers across the UK. We regularly complete moves for clients in Mansfield, Nottingham, Chesterfield, Newark, Sheffield, Doncaster, Rotherham and surrounding areas. We also regularly help clients with long-distance moves for example between the Midlands and London, Scotland and Wales.
We fully understand that no two moves are the same, and that's why wehave a range of moving packages, which are customised to your requirements and are confident that you will find the perfect option for you. If you need a secure place to store your belongings before or during the move to your new home or if you are just stuck for space, we have tailored solutions for you.
Whether you require storage for a single item, your household possessions or for business purposes, our flexible and affordable solutions are suitable whatever your requirements. You are charged only for the time you use the storage facility and there are no minimum periods.
We are proud to be endorsed as a Which? Trusted Trader. In the last few years we have been shortlisted and won awards for our customer service, business and business person of the year.
Our reputation matters a lot to us and we are always looking for ways to improve our service, which is why we ask for your honest feedback. Feel free to read some of the reviews we receive on our website, TrustPilot and Google and you will soon realise why people choose O'Connor & Co as their preferred removal company.
Removal Reviews – Our customers love us but don't just take our word for it!
Our customers drive everything we do and we constantly strive to improve our service based on the feedback we receive.
The service has been excellent – the staff were really friendly, patient and made it an easy experience – thank you.
Absolutely outstanding, all the team were excellent all day (awful weather took 9:hours)  the team were efficient, friendly, respectful and very hard working.

I would definitely recommend O' Connors Removals they ensured our move went as smoothly as possible.  They all took great care of our belongings and before they left ensured everything was in the place we wanted it to be. Nothing was too much trouble. Your hard work was much appreciated thank you.
I'm so incredibly impressed and happy about O'Connor & Co Removals. They were prompt on arrival and incredibly polite and friendly. They came prepared and were efficient but didn't rush. I will 100% be using you again and definitely recommend.
Quick, efficient, friendly and professional!
Was a great experience, guys were so helpful and everything was so smooth. Highly recommended.
Extremely friendly and helpful, would definitely recommend
All the guys have been super helpful and friendly. A day that could be stressful has been made very enjoyable.
WHY CHOOSE US?
Reliable, professional service

We use high quality protective covers

Fully insured & accredited
Local, national & international moves

Packing and unpacking services

Specialist item removals e.g. pianos and antiques

UK's top 10% of Which? Trusted Traders

One of the UKs most decorated family run removal companies